Monaco
Monaco, known worldwide, is located at the edge of the Mediterranean Sea, along the Côte d'Azur, about twenty kilometers east of Nice. Surrounded by the French cities of Cap-D'ail, Beausoleil, Roquebrune-Cap-Martin and La Turbie.
It became a constitutional monarchy in 1911 headed since 2005 by the Prince Albert II of Monaco, after the death of his father Prince Rainier III. Entirely urbanized, the Principality of Monaco offers many luxurious hotel facilities. The Monaco Grand Prix takes place there, the famous casino of Monte-Carlo, the
Oceanographic Museum and the Prince's Palace are the tourist places of this city.
To allow new construction, the bottom of the port of Monaco was filled in the 1960s to see the day at Grimaldi Forum and Larvotto. In 1965, the construction of the district of Fontvieille allowed the creation of 220 000 m2 of additional building land and a new port. This district hosts among others the stadium Louis II. The construction of a semi-floating dyke enabled the construction of 360 parking spaces, 2 maritime stations as well as administrative and commercial premises. This allowed the creation of a housing stock of 15,000 homes. One of the last major real estate projects is the construction of a 49-story double tower, the Odeon Tower.
The Principality of Monaco is one of the most expensive places in the world, supported by a favorable tax regime and a real estate market with a very limited offer.
Discover the sales
Discover the rentals
Discover the seasonal rentals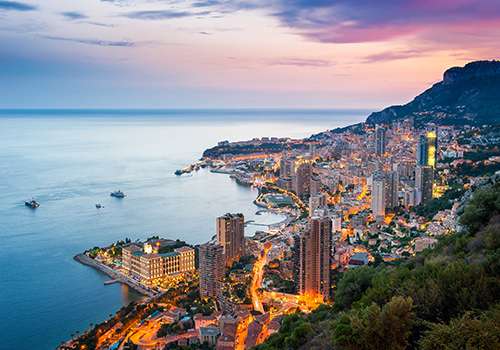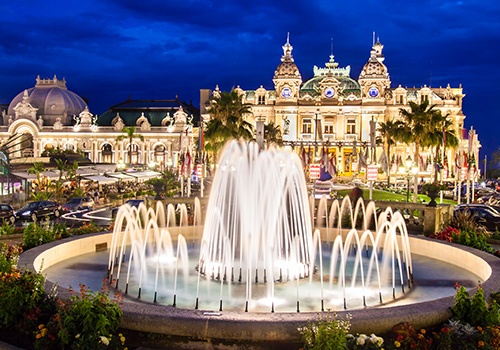 Other destinations
Discover the other destinations