Menton
The "Pearl of France" enjoys a warm microclimate with exceptional sunshine, it is located on the Franco-Italian border, impregnated with Belle Epoque and Italian influences making it one of the most attractive cities of the Côte d'Azur.
Protected between the Alps and the warm sea, the town of Menton escapes the cold winds of winter which allows it to maintain a temperate and humid climate, several degrees warmer than the regional average. This climate is ideal for growing lemon trees, orange trees, even palm trees and mimosas. The city is known for its lemons that are celebrated each year in February with the "Lemon Festival."
Menton offers many parks and famous gardens, such as the garden "Fonana Rosa" or the garden "The novelists" on Blasco-Ibanez Avenue, botanical gardens, including the garden "Serre de la Madone" on the road to Gorbio, the garden of the "villa Maria Serena" and the garden of Colombières located in Garavan.
The old town of Menton is perched on a hill, with a labyrinth of narrow medieval streets, with a cascade of pastel-colored buildings, the Saint Michel Basilica and its bell tower of the eighteenth century and the ornate facade of the Chapel of the White Penitents. Also notable is the modern museum dedicated to the artist Jean Cocteau in the city center between the market and the waterfront, inaugurated in 2011.
On the hill, between the historic city center and the Italian border is Garavan, a chic residential area with beautiful shaded boulevards lined with Belle Epoque mansions, spacious and enjoying breathtaking views of the sea, popular with foreigners.
Discover the sales
Discover the rentals
Discover the seasonal rentals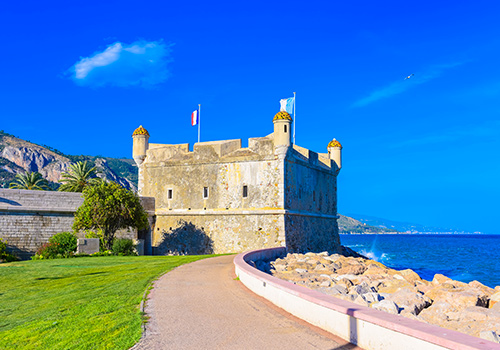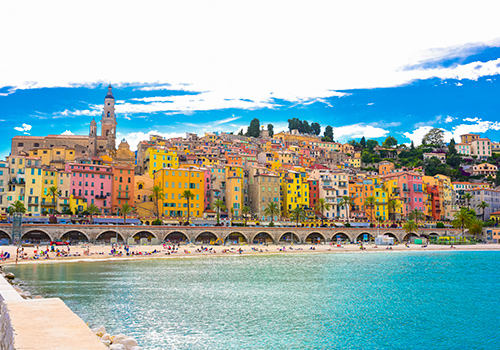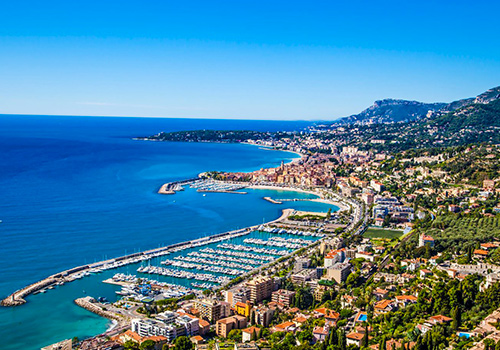 Other destinations
Discover the other destinations